Odion Okonofua June 29, 2022 11:10 AM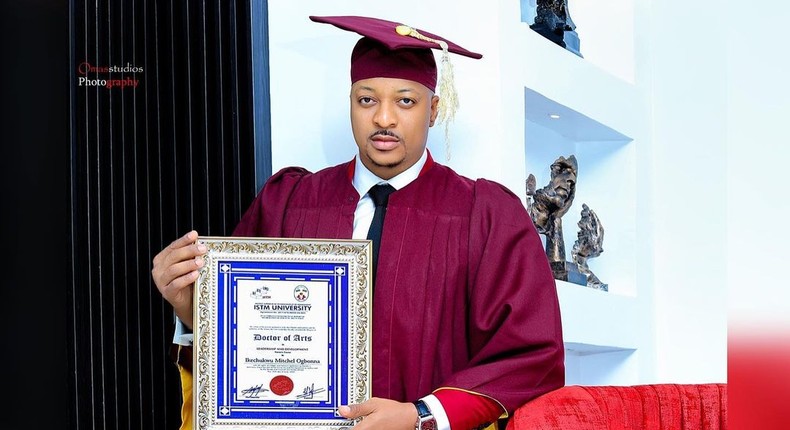 Nollywood actor IK Ogbonna has bagged a doctorate degree.
Introducing Dr (Hon) IKECHUKWU MITCHEL OGBONNA. Thanks to the governing council of INSTITUT SUPERIEUR DE TECHNOLOGIES ET DE MANAGEMENT (ISTM UNIVERSITY) for conferring on me Doctorate (Honorary) Degree of Arts in leadership and Development
The movie star shared the big news
The actor joins the list of celebrities who have been honored with doctorate degrees from foreign universities. Famous actor in the Nigerian movie industry got his degree, congratulation to a well known actor, one of the best actors in the Nollywood movie industry bags a doctorate degree,
Education seems to be a great achievement in everyone's life, towards passionate makes him acquire his doctorate degree, he is an actor, Its a great plan and achievement.